In 2022, along with the increase of newly registered FDI inflows, additional FDI investment from businesses operating in the province had strong growth. It shows that Thai Nguyen's investment environment has created confidence and attraction for companies to expand potential projects.
Success in controlling the COVID-19 pandemic, along with efforts in reforming administrative procedures and improving the investment and business environment, Thai Nguyen continues to be at the top of attracting FDI investment capital. In the photo: Mr. Trinh Viet Hung, Alternate Member of the Party Central Committee, Deputy Secretary of the Provincial Party Committee, Chairman of Thai Nguyen Provincial People's Committee (left), led by the provincial delegation, participated in the Investment Promotion Conference with the theme "Investment strategy in the new normal" was held in Ho Chi Minh City.
With commitments to investment attraction policies, Thai Nguyen province has made a remarkable impression and attraction to Korean investors.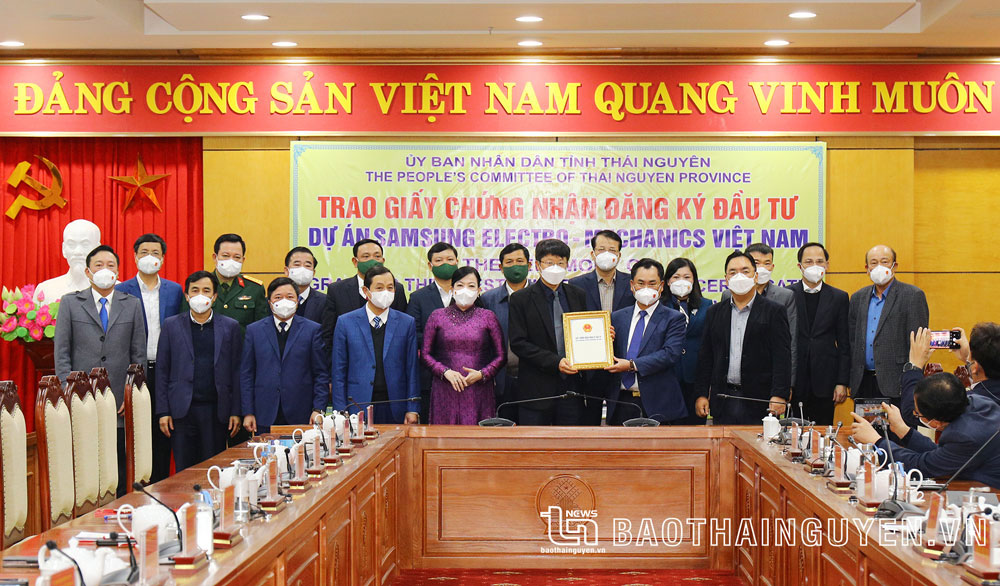 In early 2022, Samsung Electro-Mechanics Vietnam Limited Company (SEMV Company) added 920 million USD to its project in Pho Yen town's Yen Binh industrial park. It is the most significant capital increase of a foreign enterprise operating in Vietnam in the first six months of 2022. In the photo: Thai Nguyen leader awarded the Investment Registration Certificate to SEMV Company to expand its project.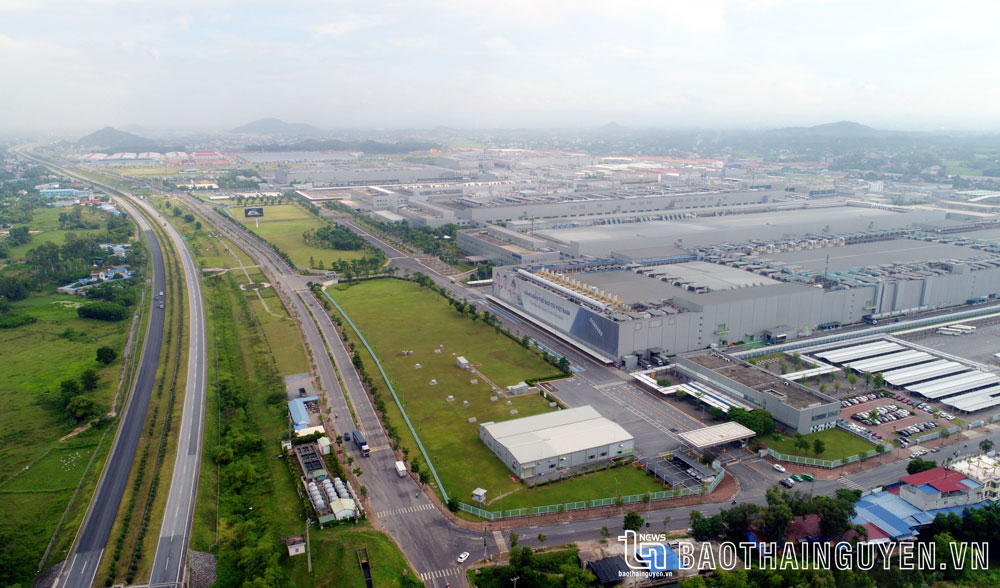 To date, the expansion project of SEMV Company has been completed and started trial production. It is expected to be mass-produced from July 2023.
Manufacturing electronic components at Samsung Electro-Mechanics Vietnam Limited Company (Yen Binh Industrial Park).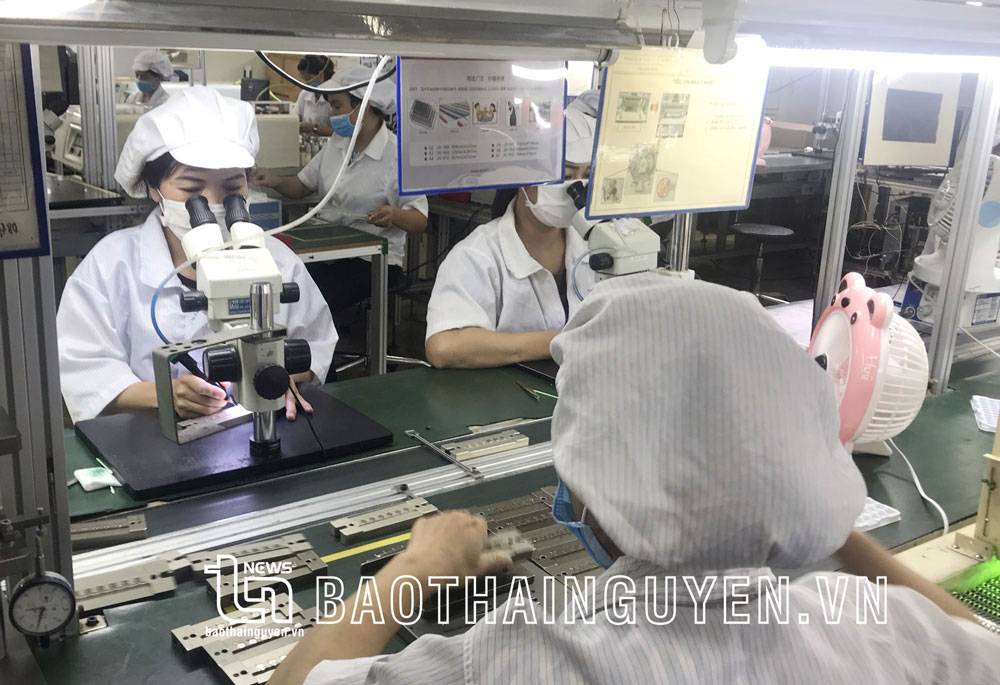 In 2022, a series of FDI projects continuously increased their investment capital with 15 additional projects of over 1.21 billion USD (accounting for nearly 80 percent of FDI capital in Thai Nguyen in 2022). In the photo: Production of mobile phone components and electronic devices at Young Jin Hi-Tech Vietnam Limited Company (Diem Thuy Industrial Park). In 2022, this Korean enterprise has increased investment capital by tens of millions dollars to expand its production.
In addition, in 2022, Thai Nguyen attracted five new FDI projects with a total registered capital of 320 million USD. In the photo: Thai Nguyen Provincial Industrial Park Management Board awarded the Certificate of Investment Registration for Dowooinsys Vina Project with a capital of 30 million USD in Song Cong 2 Industrial Park.
The province's FDI attraction in 2022 highlights the shift from "quantity to quality". It shows that FDI projects increasingly shift from comprehensive to in-depth investment, with large investment capital, using modern and environmentally friendly technology. In the photo: Producing mobile phone accessories and electronic equipment at SAMJU VINA Limited Company (Diem Thuy Industrial Park).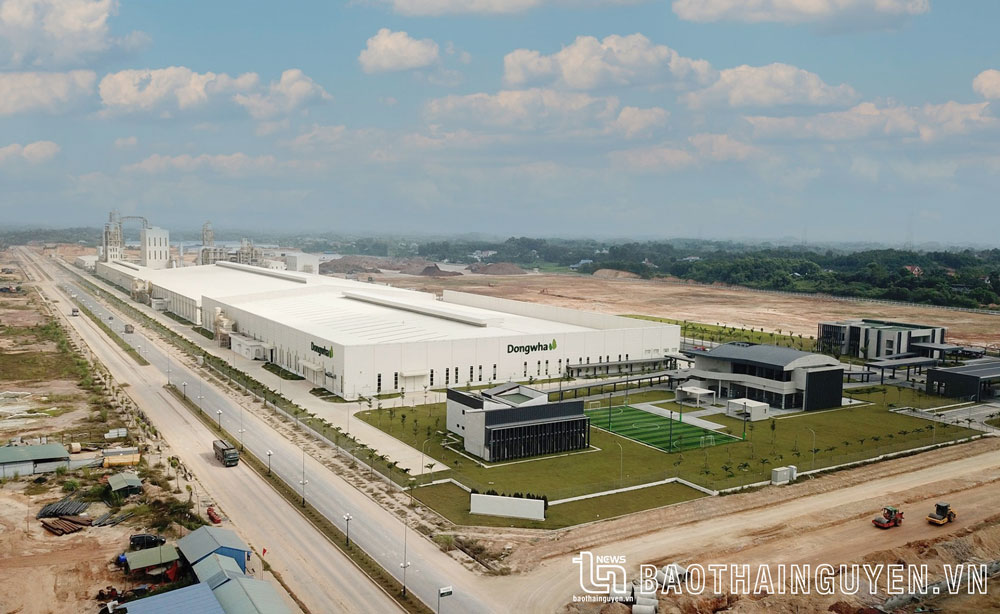 To date, there are 172 valid FDI projects in the province with a total registered capital of 10.3 billion USD (equivalent to 237.3 trillion VND). In the photo: With modern and synchronous transport infrastructure, Song Cong II Industrial Park continues to attract many new investment projects.