H.C. Starck Tungsten Powders, a subsidiary of Masan High-Tech Materials has joined hands with Nyobolt to develop high-performing, quick-charging, and eco-friendly Lithium-ion battery products. By combining the strengths of HCS and Nyobolt, this cooperation not only creates future synergies for both companies but also fosters the growth of a circular economy towards sustainable development of the battery industry.
With the vision of becoming a high-tech, value-added business by developing new tungsten applications critical for the technologies of the future, H.C. Starck Tungsten Powders (HCS), a Germany-based subsidiary of Masan High-Tech Materials, have announced the signing of definitive agreements to invest £45m (approx. €52m) into Nyobolt Limited ("Nyobolt"), a fast-charging Li-ion battery solutions company that leverages HCS's advanced tungsten materials in its anode, for a 15% equity interest on a fully diluted basis.
The newly created Lithium-ion battery now offers super-fast charging. Users can charge up to more than 90% in only 5 minutes. Besides, this innovative battery solution offers long-term capacity retention with 10 times greater durability, strong energy density with 10 times greater capacity, and higher heat resistance. In comparison to other Lithium-ion batteries, Nyobolt's battery anode technology offers greater performance thanks to a specially made Niobium and Tungsten coating. The two companies are currently working to commercialize their products for launching soon.
Dr Sai Shivareddy, CEO and Co-founder of Nyobolt said: "Fast charging remains a critical unmet need as the world electrifies with more sustainable forms of energy – a need our technology addresses. We are excited about the partnership with H.C. Starck and see it as a steppingstone to increase scale and speed to market revealing the true potential of Nyobolt technologies."
Advanced tungsten recycling technology at HCS.
A significant stride in promoting a battery circular economy and realizing global ESG strategy
Lithium-ion battery products promise to foster the development of the circular economy based on HCS' outstanding recycling capabilities, including but not limited to the advanced environment-friendly black waste recycling technology. This helps ensure a sustainable supply chain of Tungsten as raw materials critical to the production of the global high-tech materials industry.
CEO of Masan High-Tech Materials Mr. Craig Bradshaw shares, "Take this as an example. If you look at your mobile phone, the battery in your mobile phone will wear out and continue to degrade. After three years of use, although the phone is still working, it needs to be replaced because the battery is no longer good. Our research in the use of tungsten in battery production show very positive results. The battery will not degrade over time. You will get a battery that will last much longer, and as a result, there will be less waste in the world".
The cooperation between HCS and Nyobolt in the battery technology is anticipated to help promote the Environmental, Social, and Governance (ESG) strategies for both companies. "Our goal is looking to do better and innovate more while complying with the law and minimizing the impact on the environment, thus making an overall positive contribution to society", added Craig Bradshaw.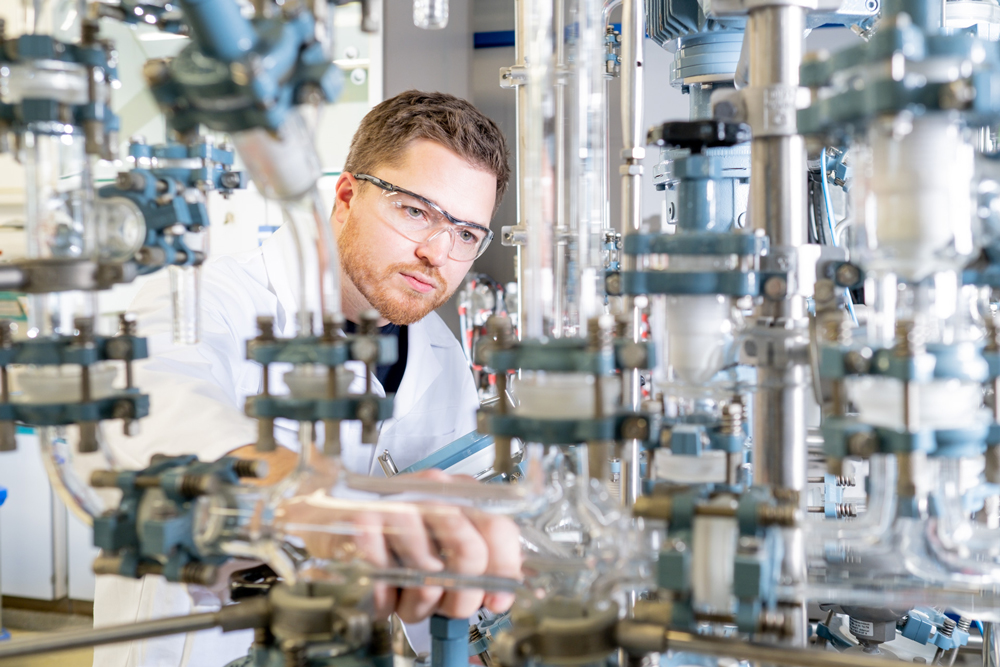 Development and research activities at H.C. Starck.
Outstanding applications of HCS-Nyobolt Li-ion batteries promise to bring about unique experiences for customers in key battery-using industries such as electric vehicles (EVs), automation devices (robotics), consumer electronics, cordless tools, stationary power storage, and portable fast chargers.